About HW Custom Kitchens, Inc.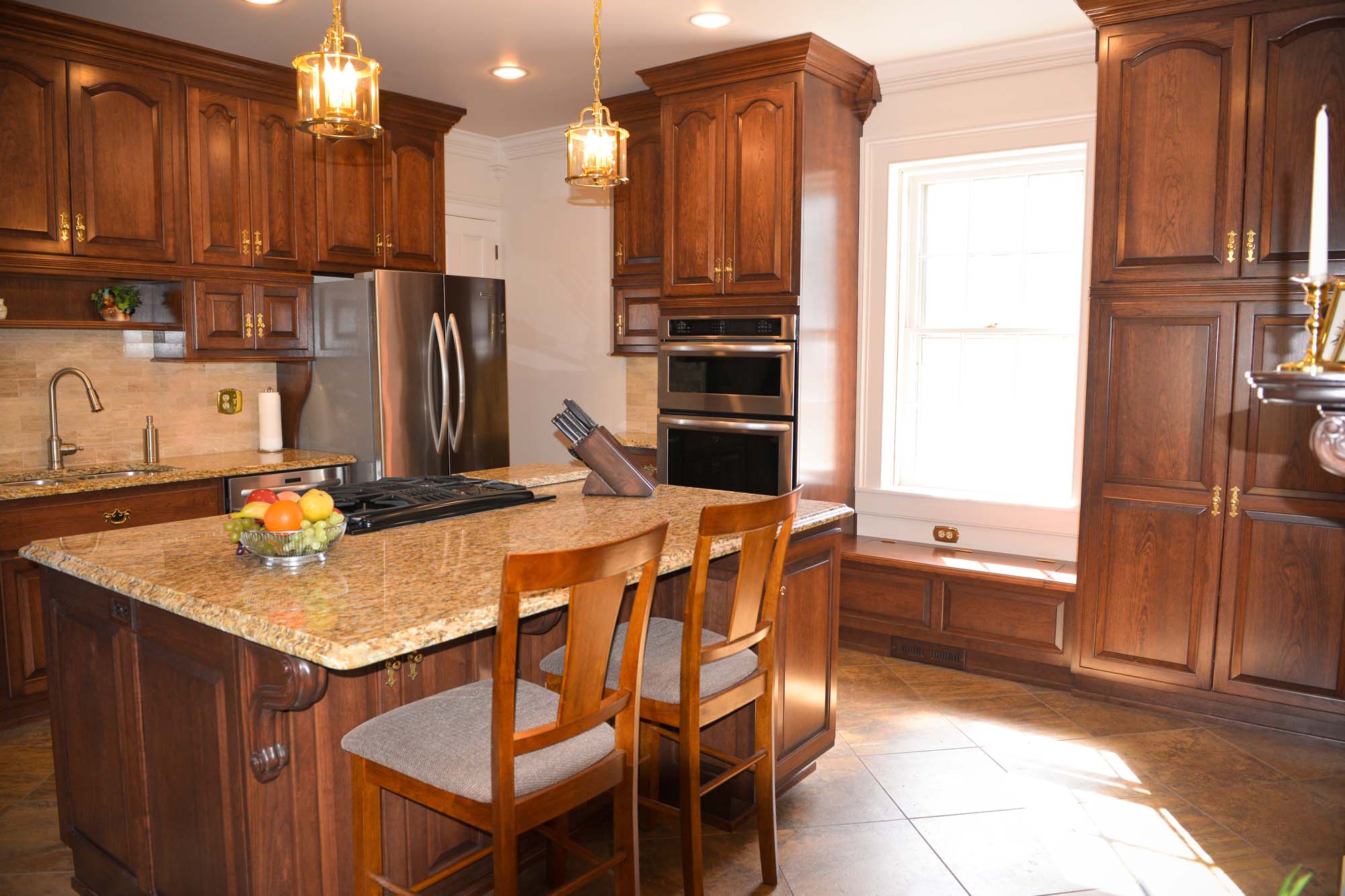 Cabinet making is in itself an art form. Lothar Herrlett, owner of HW Custom Kitchens, Inc., was born in Germany and brought to America the skills of that trade. In 1959, he started his business in New Jersey. 1972 Lothar moved to Gloversville, NY, with now over 50 years of expert craftsmanship.
His son John, who obtained the skills necessary to achieve perfection in this trade, now joins Lothar. Upon graduating from high school, John attended Fulton-Montgomery Community College and earned a degree in Construction Technology. Together, they have built a business which requires careful planning where no corners are cut and quality always comes first.
Our cabinets are hand made with the finest hard and softwoods. In most cases Lothar and John will work with the customer to design and build the kitchen of their dreams. The cabinets are made of solid wood frames; the customers can design and choose from a wide variety of door styles and colors. Drawer boxes and shelves are of plywood, as well as the sides and bottoms of all the cabinets for durability. (No pressboard) Kitchen Re-facing is also available if the customer has a more time restricted or limited budget. This giving the New kitchen look and face lift keeping the existing cabinetry (if applicable). Counter-tops of many surfaces are available. Corian, Granite, Formica solid surface and laminates, Wilson arte products, Zodiac, Pinnacle. Swanstone to name a few.
In a time where the economy plays such an important role in our life, it is important to have individuals like Lothar and John who are skilled in their field to guide you through every step of choosing and kitchen that is to your liking and to your budget.
"MAKING YOUR KITCHEN DREAMS A REALITY"